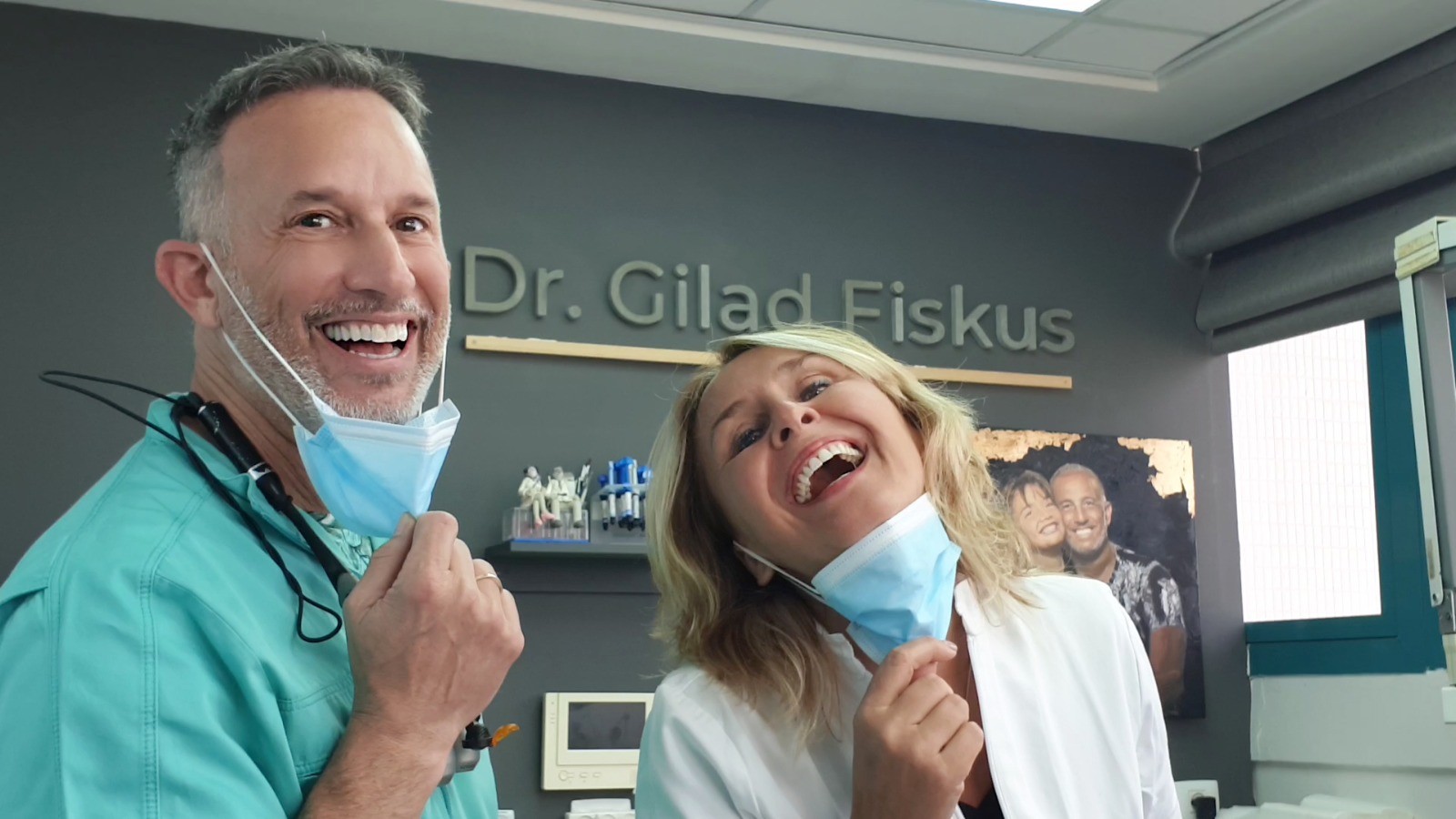 The Boutique Clinic of Dr. Gilad Fiskus
Dr. Gilad Fiskus is a graduate of the Department of Dentistry of the Hebrew University of Jerusalem, 1989. He completed his Bachelor's Degree in Medical Sciences with honors and received a commendation for his thesis for the Doctor of Dental Medicine Degree. He is a member of the Israel Dental Association, and works in his private clinic in Rishon Letzion.
Dr. Gilad practices in all areas of general dentistry, Dr. Gilad practices in all areas of general dentistry, with a main emphasis on the art of dental aesthetics. For more than 30 years since he finished his studies, he has participated in dozens of conferences in Israel and abroad.
Among them are numerous conferences of the European Academy of Dental Aesthetics EAED, training in the front teeth restoration with Professor Lorenzo Vanini in northern Italy, and continuing education at the Zimmer dental implant company in Switzerland. In 2009, Dr. Gilad was chosen, along with 3 other colleagues, to participate in the first annual training in the area of dental aesthetics, which opened at Hadassah Ein Kerem.
Dr. Gilad Fiskus brings into his medical work the fine sense of art and aesthetics that guides him in his daily life. As a master photographer, he documents cultures across the globe and his photographs, which focus on the diversity of human facial features, appear in many exhibitions and prestigious magazines around the world.
For a consultation, provide your details
Have a question? Interested in advertising on the site? We will be happy to be of service to you.